GLOBAL ALUMNI MEET 2019 – A GREAT SUCCESS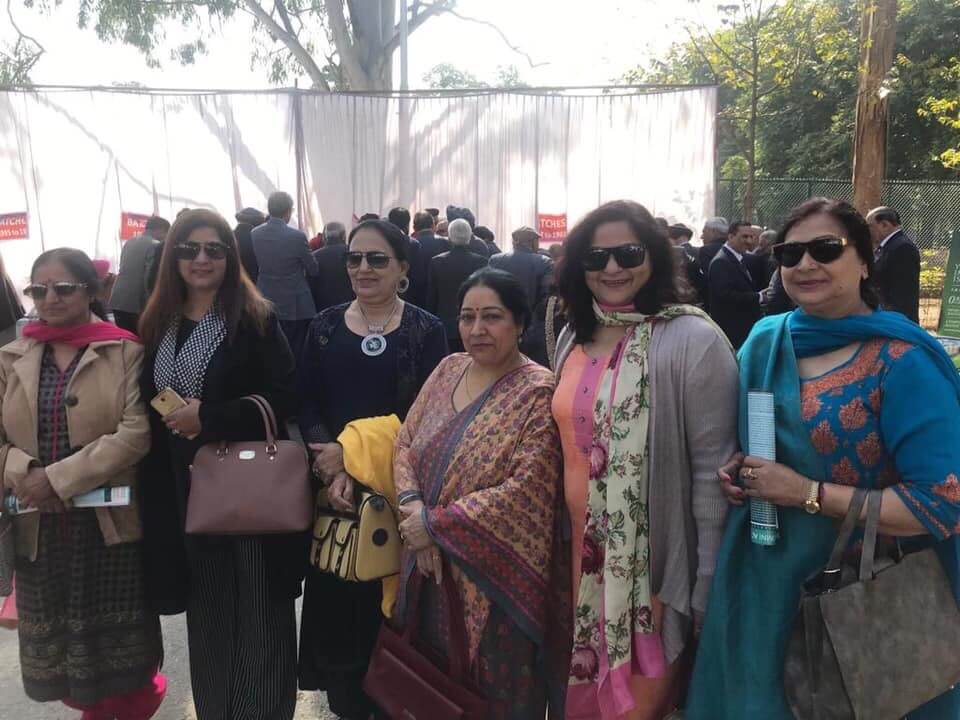 The Punjab Engineering College Old Students Association (PECOSA) organized its Global Annual Alumni Meet on 16th February 2019 on the campus of Punjab Engineering College.
The  batches of 1959, 1969, 1984, 1994 and 2004 were honored for completion of 60, 50, 35 and 25 and 15 years of excellence in engineering. Er KK Vohra President PECOSA told that the theme of this Alumni meet has been chosen purposefully as "BUILDING BRIDGES ACROSS ALUMNI" in order to connect all the PEC Alumni across with world with the Alumni Association. He lauded the lauded the role of the distinguished alumni of the institute in the development of infrastructure in the Northern states of the country leading to Green Revolution and accelerated industrial growth. He stated that  Kalpana Chawala, Padam Bhushhan Jaspal Bhatti, Padam Shreee Satish Kumar, Padam Shree Chander Mohan and the Chief Guest of the fmeet, Er Shalabh Kumar have brought laurels not only to PEC and PECOSA but the nation also.  He introduced the Chief Guest Er Shalabh Kumar as PEC alumnus of the 1969 batch now settled in the USA and Chairman & CEO AVG Group of companies USA who  is considered among the top 100 electronic hardware engineers of the world and has 22 patents to his credit.  The President PECOSA stated that an International PECOSA Conference would be held very shortly in the USA to bring all the alumni across the world under one umbrella for the benefit of PEC and PECOSA.
More than 800 delegates including around 100 from the  USA , Canada, Australia, UK and Nepal  participated in the event along with their spouses. The Chairmen and Managing Directors of leading corporate houses of the country, Heads  of various PSUs and boards besides many senior  IAS , IPS officers and retired Generals of the armed forces participated in the Alumni.
11 scholarships / awards worth 4. 89 lakh rupees were presented to the meritorious and needy students of PEC.
The 1968 batch was felicitated for contributing a corpus fund of 61 lakh rupees for scholarships to the needy students of the institute and for also their role in Building Bridges Across Alumni. They were declared as Brand Ambassadors of PECOSA for 2019-20.
The Chief Guest ,Er Shalabh Kumar shared secrets of his success with the alumni and emphasized the importance of being a practical engineer. Prof Dheeraj Snghi distributed the awards and scholarships worth 4.89 lakh rupees to the needy and meritorious students. Dr Uma Batra Deputy  Director, Punjab Engineering College also addressed the delegates who had come from various parts of the country and other counties.
The auditorium was packed to the gallery and everybody seemed enthusiastic and enjoying.